Come and join us...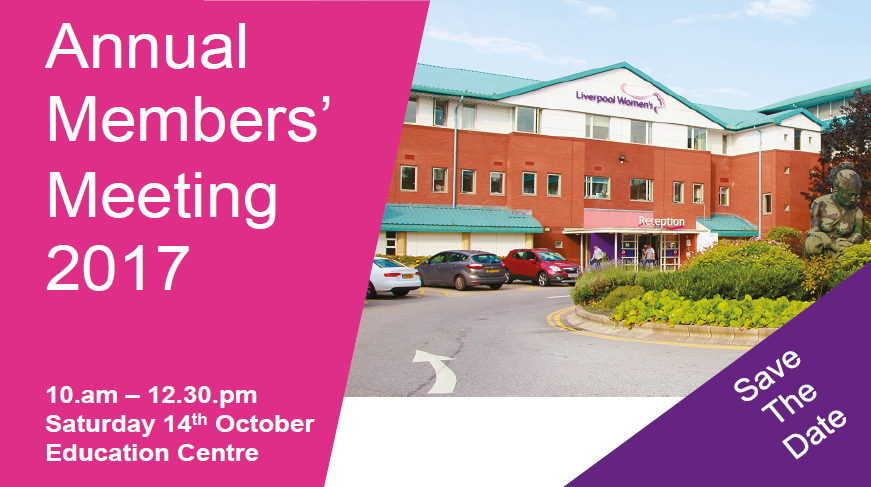 We would be delighted if you would join us for our Annual Members' Meeting 2017. Please come along with your family and friends and meet our friendly staff to find out what is happening at Liverpool Women's.
As well as being welcomed with a complimentary breakfast on arrival, you will get to:
Hear about our recent achievements
Find out about our exciting plans for the future
Ask our staff questions about the things that matter to you
Start your weekend with us. Breakfast and refreshments will be available before, during, and after our Annual Members' Meeting. There will also be activities and entertainment for children so please feel free to bring them along.
All Trust members and members of the public are welcome to attend. There is no need to book a place, just make a note of the date and come along on the day. We look forward to seeing you.