Shop
Knitting Stall
Our Knitting Stall is held every Tuesday from 1pm - 3pm and Wednesdays and Thursdays 10am - 3pm in the main hospital reception and is a great way to purchase beautifully knitted baby items whilst supporting the work on our Neonatal Unit.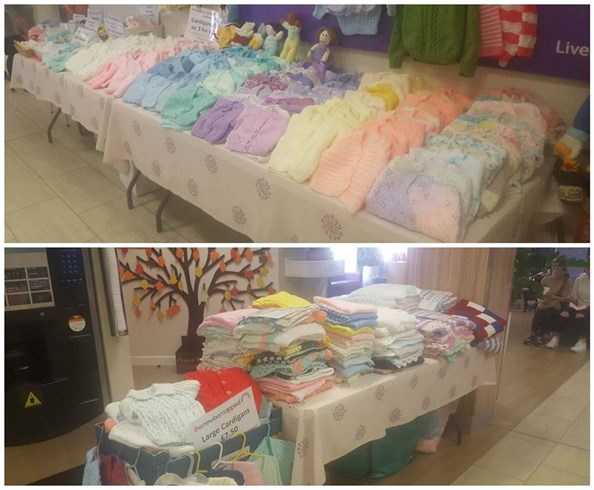 Wedding Favours
Show your support for Liverpool Women's Charity on your special day by giving your guests our special pins as wedding favours is a meaningful way to help support the services at Liverpool Women's, while helping to make your big day extra special.
Wedding favours cost the small donation amount of £3.00 each. Please contact fundraising@lwh.nhs.uk if you could like to purchase personalised favours for your guests.