Join our events
FUNDRAISING EVENTS AND COVID-19
As the situation and official guidance for Coronavirus (COVID-19) develops, we understand that you might be worried about that means for your fundraising events.

As the most important thing is the health and well-being of our supporters, we want to ensure we keep you all as prepared and informed as possible. There are a few things you can do to make sure that you are keeping yourself safe  

1)     Organised events - Try to avoid speculation and only use official news sources to get information about COVID-19. If you are concerned about events, make sure you check the official websites. If you can't find the information you want, contact the organisers and speak to them.

2)    Own run events – If you have planned your own fundraising event, see if you can postpone the event to a later date or even change your event to see if you can do something to raise funds for our work. 

3)    International challenge events – we advise all our fundraisers who are planning to participate in overseas challenge events to refer to the guidance from the Foreign & Commonwealth office and your tour operator.  

If you have any questions surrounding COVID-19 and your fundraising, please do get in touch with us and we will be happy to help in whatever way we can.
Virtual Wine Tasting Charity Event
Take a virtual stroll through the vineyards of Spain, whilst soaking up the fruity flavours all from the comfort of your own home.
About this Event
Come join us for a night of wine tasting all for a worthy cause!
Each person that registers will be sent three bottles(75cl) of wine, which is more than enough for two or more people to enjoy proceedings.
The evening will be hosted by Phill Humphries a wine expert with over 25 years experience who delights in bringing the joy of wine to people with enthusiasm!
We will also be joined by Juan Diez from Tierras de Murillo, live from the winery in Spain, as they both share their passion and knowledge and take you on a vinology adventure.
All the wines are from La Rioja region of Spain, coming from the San Esteban winery, the first cooperative winery from the DOCa. Rioja constituted in 1953 by 16 founder members. Presently it is made up of 350 members that cultivate more than 500 hectares.
All monies raised will go to our Big Tiny Steps Appeal. Our Big Tiny Steps appeal is now focusing on the final phase of our new Neonatal unit – which is to provide the most comfortable living environment for our families with babies on the Neonatal unit and enable them to stay close by throughout their time with us. We are aiming to undertake a full renovation of our existing three flats to create a comfortable, home from home for each of our families, with basic amenities and home comforts on hand, to help make a stressful time a little easier.
Thank you for supporting the Liverpool Women's Hospital Charity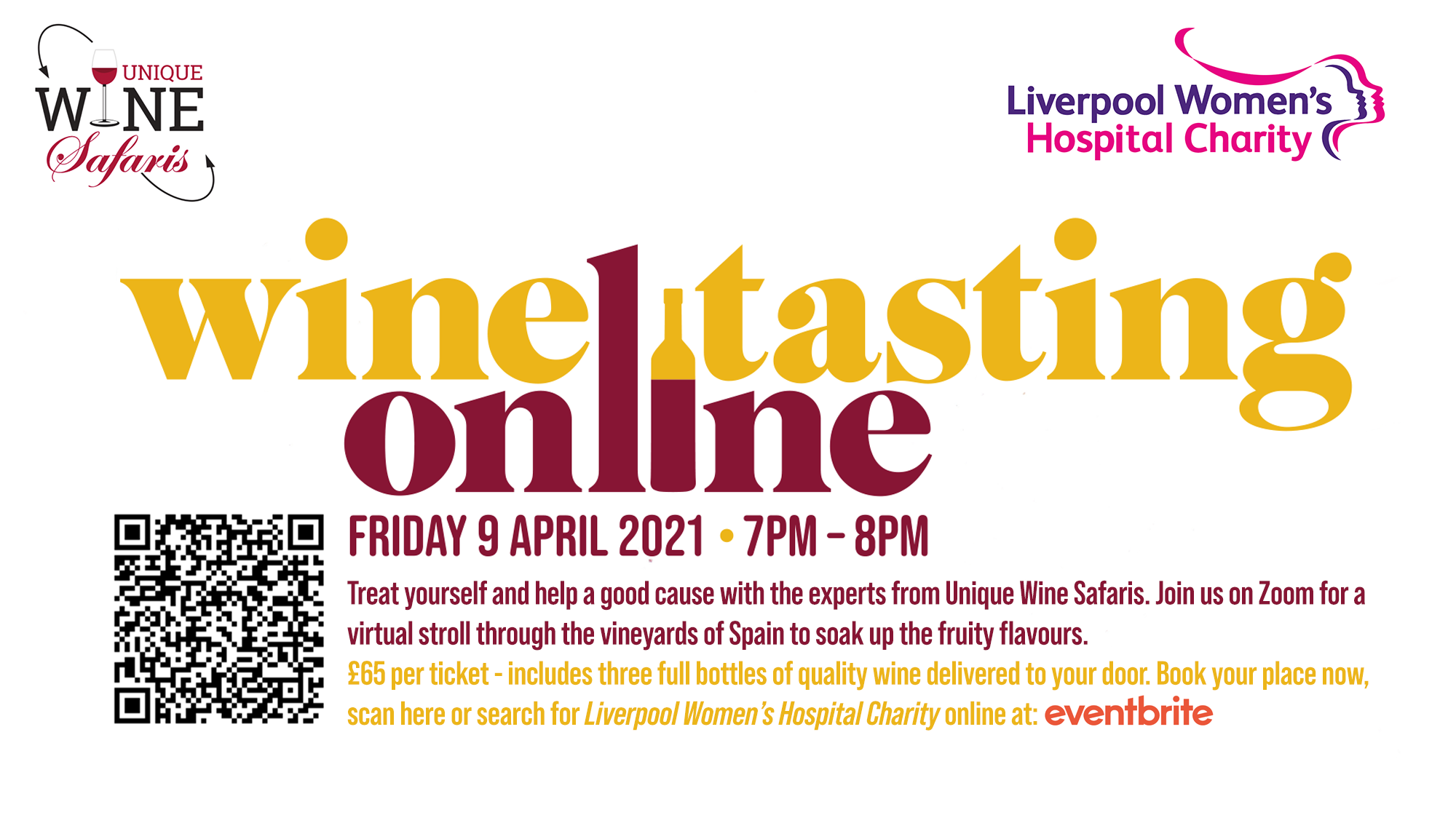 Mother's Day Appeal
Share the love for that someone who loves you unconditionally from birth, the one who puts their children before themselves and the one you can always count on before anyone else.
Share the love for all mums who have entered motherhood during a pandemic.
Share the love for all mums who currently can't see their children and grandchildren.
You can share the love by donating on our Visufund page by dedicating a flower for your mum on our virtual flower bed https://visufund.com/mothers-day-appeal
Supporting this appeal will make a big difference to the comfort and well-being of all mothers who visit us and use our services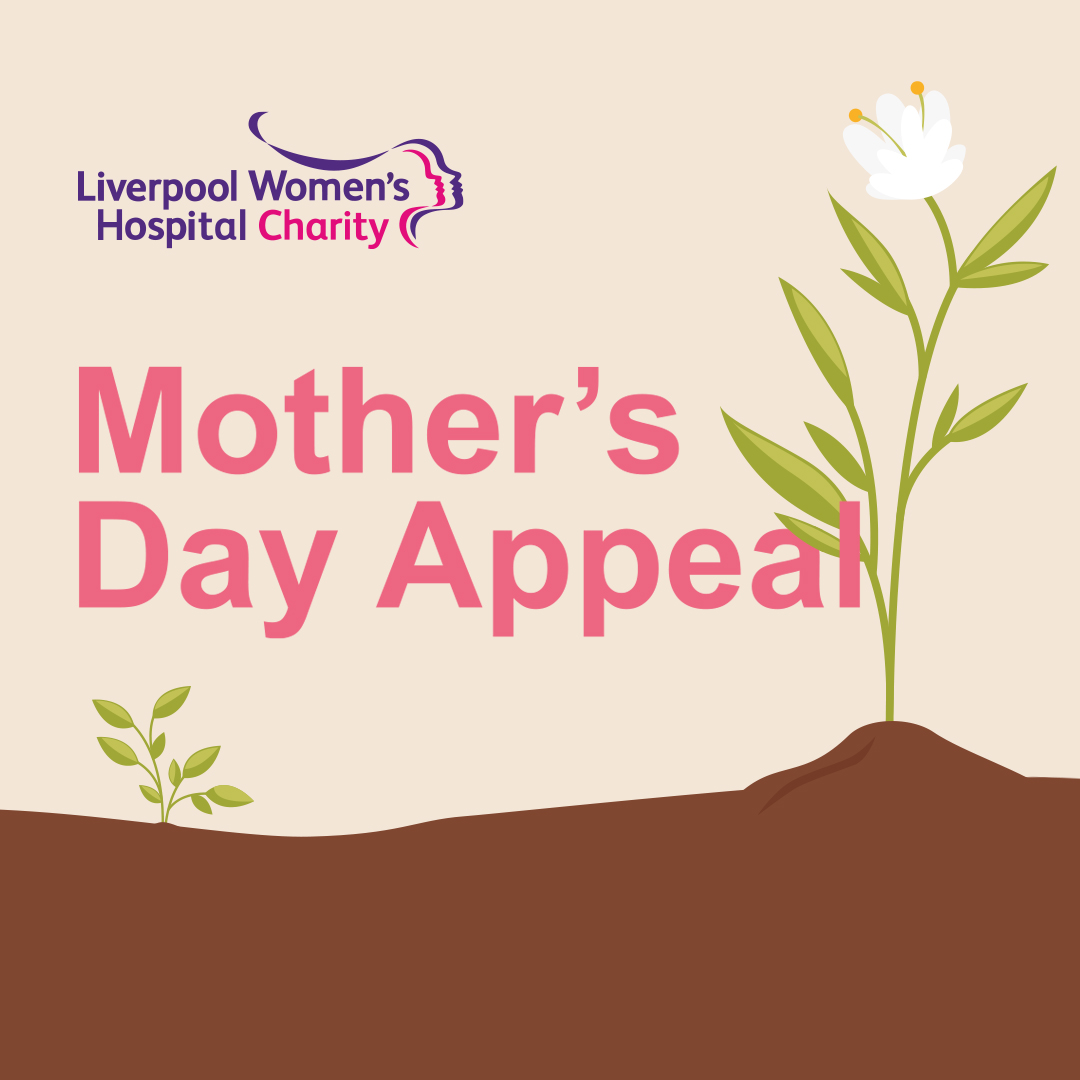 Pink & Purple Pram Push Postponed - September 2021 TBC
We are hosting a Pram Push in July (specific date TBC) at Croxteth Park (11am – 2pm) to help  raise funds for the Neonatal Unit via the Big Tiny Steps Appeal.
Please join us with your family for £10 to help support families at their most vulnerable when their baby is critical ill. Family Ticket = 4 participants but we are happy to be flexible on this. Tickets will become available nearer to the event. Please keep an eye out for an annoucement.
Sponsorship of this fun challenge is encouraged to help boost our fundraising. If you would like to set up a Just Giving page, follow this link here: https://bit.ly/2wOHFQG
The route is perfect for all ages and abilities and we welcome  babies, children, wheelchairs, adults of all ages and of course dogs! There will also be a face painting and celebrity guests!
Please come join the fun and show your support for our preterm and sick babies.